Take your services online with Video-On-Demand
Create a new stream of revenue for your business​ and offer custom videos to your clients in the comfort of their own home
It's a
win win

for everyone
Keep your customers safe and engaged while driving revenue!
Sell your pre-recorded streaming trainings and classes directly online and earn extra cash with it.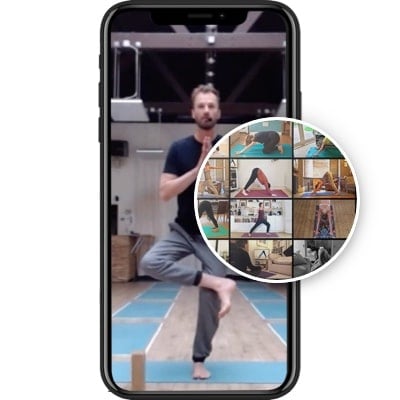 Videos give more flexibility
Your customers are flexible to participate in activities whenever they want and how often they want.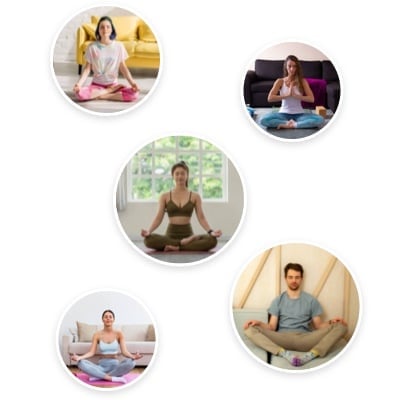 Videos help retain clients
With recording available 24/7, your customers will stay connected with your business more than ever before.
"We had some old videos on Youtube, but now we can easily collect everything in one place. It is easy to set up and within the first month we already
sold more than 130 subscriptions!
This gives us some peace after a hectic period. In fact, we were able to take a week off while
online sales continued as normal
and our community could continue to take classes."
3 steps to get started with a successful Video-On-Demand service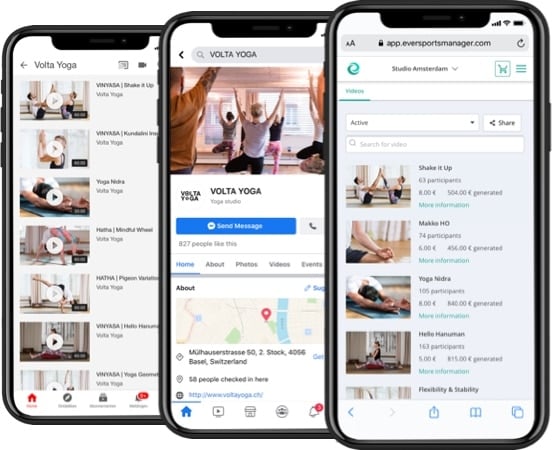 Create a
new stream of revenue
Increase your revenue by selling your videos one-by-one with a single ticket price for each video. Or increase the memberships of your customers and give them unlimited access to your video library.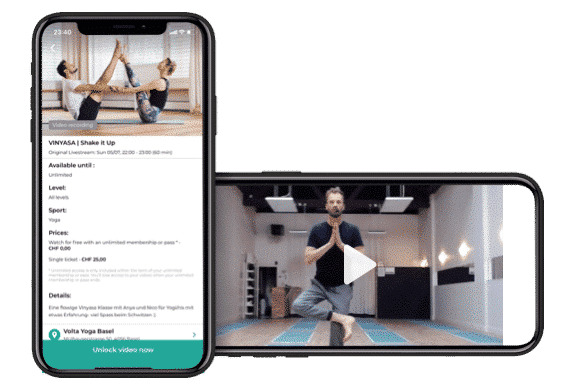 With Video-On-Demand, your clients can watch pre-recorded videos on their own time and schedule. These videos are available 24/7, require no upkeep, and can be used as a standalone video offering or as a complement to live streaming.
Grow your community

outside the studio walls
In 2020, the landscape for fitness and mindful movements has changed. Businesses are moving online faster than ever, and it's for good reason. Besides the greater flexibility and independence that you offer your customers with Video-On-Demand, you also keep them engaged and safe!
Video-On-Demand helps you stay in control of your income
"I am delighted to be finally able to share my yoga classes as online paid service. The Eversports team is always available. The software is very easy to use, clear and precise. I'm having fun!"
"People from all over the world are joining my online classes. I can finally realise my dream to offer decentralised online yoga sessions to my growing international community."
"As a trainer, I have now the opportunity to quickly and efficiently help my customers to enjoy their exercise. I get enthusiastic responses back and that is very motivating!"
Are you ready to start selling your video recordings online?
Schedule your demo.
Over 3.200 studios trust Eversports Manager to automate administration, increase retention, boost acquisition and grow their business in a smart way.
Complete the form to schedule your free live demo today and find out how we can help you start with your video library.