Offer now online classes with Eversports Manager and keep your studio running!
Powerful software for functional fitness
A solution that automates your administration and drives elite performance
Streamline your functional fitness box
Automate your administration in minutes, boost your online presence and free up time to coach your athletes.
Automate your admin

for elite performance
The Eversports system is more than just software. Use it to Automate your administration in minutes, boost your online presence and free up time to coach your athletes. Our system makes it easy to publish your daily workouts then edit training sessions in real time as your week develops. View the dashboard for an overview of your workouts at any time.
Promote your workouts in our free app and increase your visibility. This makes it easy for newbies to join your box and gives you an overview of their attendance and payments. Our functional fitness management software makes it easy for your box to offer a varied schedule of movements that challenge and inspire your athletes.
Engage with your members,

so they never miss a workout
Ensure your customers only suffer in the box, not when planning their weekly training. Enabling your clients to book workouts at any time gives them ultimate control over their workouts and makes it easy for them to return again and again. Boxes using our app report significant increases in customer retention rates.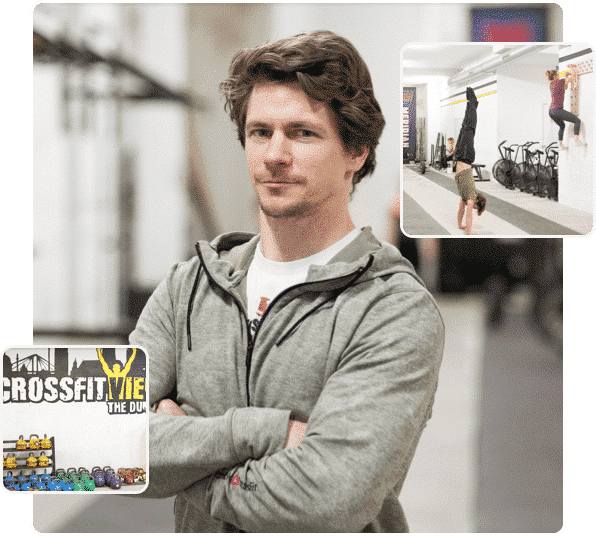 "We use the Eversports Manager for all
three of our boxes
. Using just one tool to manage three locations and all the members is fantastic. The ease of use and
friendly support
are also very important for us."
Online registration
Offer your customers a diverse schedule and let them sign up for the workouts they want to attend at any time. The Eversports online check-in feature is fully automated and makes the registration process fast and seamless.
Online payment module
Online payments reduce the time you spend on payment processing and also limits last minute cancellations and no-shows. The automatic notification process also means you have immediate visibility on incoming payments.
Easy reporting
Our reporting module offers quick and easy statistics on turnover, revenue and workout attendance. All the vital information you need to manage a successful box is available in just a few clicks.
Smart waiting list
If a workout is fully booked, members can join an online waiting list. If an attendee cancels, those on the list are informed that a place is available. This reduces no-shows and helps make each workout available to your entire community.
Manage Attendance
With just a few clicks you can set the minimum and maximum number of participants for each workout. This is an advantage if you need to prepare specific equipment or require a certain number of athletes for a workout. With the right number of attendees your clients will get the maximum possible benefit from their workout.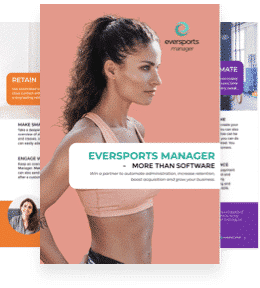 Discover all features at a glance
Download the free Eversports FactSheet to checkout all the features the yoga software has to offer. Download e-book
boxes in 8 countries are growing their businesses with Eversports Manager.
Start growing yours today
Success stories of our partners
Optimise the fitness of your business with our state-of-the-art software
"Perfect support and price. Moreover, the migration of data was also very easy. All my customer data was transferred flawlessly into the new system. My members are also very satisfied."
"The Eversports team is very competent and helps me immediately when I have a question. The fitness software offers a clear and clean overview.  I am very satisfied."
"It's important for me to be able to limit the number of participants to my classes and this software makes that easy. Customers being able to sign up for workouts individually is also ideal for me."
Are you ready to grow your business?
Schedule your demo.
Over 3.200 studios trust Eversports Manager to automate administration, increase retention, boost acquisition and grow their business in a smart way.
Complete the form to schedule your free live demo today and find out how the functional fitness software can help your business grow.