Whether you're a yoga lover or a poledance professional, at Rising High – Yoga & Pole Dance you'll find the perfect place for your passion. A cozy and bright studio in Vienna that brings the combination of yoga and poledance to Vienna for the first time. We visited founder Birgit in her studio to find out how she managed to cope with the challenges that come with founding a studio.
Before Birgit decided to become self-employed as a yoga and poly dance teacher, she had been working in a company for ten years and was also teaching. The search for a suitable location was already one of the biggest challenges for her. After a few renovations, however, the studio she finally found was just right. The exercise room offers a cozy atmosphere with lots of light. Two large sliding doors also provide the opportunity to close the room, which for many is a plus in privacy. Four poles give you the opportunity to practice your pole dancing skills, but there is still plenty of room for yoga.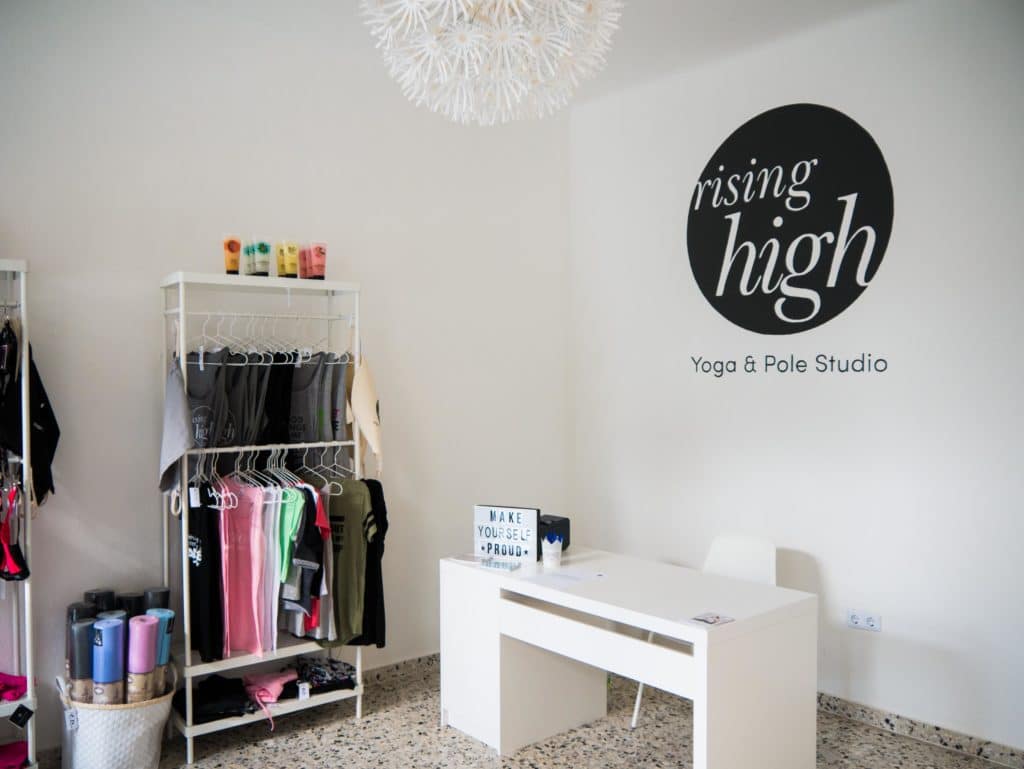 Even before the foundation Birgit knew that she wanted to have a flexible management software for her studio. For her special concept, she needed a software that helps her with administrative tasks and that can combine two different types of memberships. To accomplish this, it required a software that would do it all online without difficulty.
For Birgit, the Eversports Manager was the right solution. With the booking and management software, her customers can now conveniently use all the offers available at Rising High, like for example the drop-in classes that are directly bookable online. They can register for every course at any time and this from everywhere.