Elsbeth Reiter and her husband are running together multiple yoga studios in France and Belgium. For her, a passion has turned into a career. Even though she does not regularly teach herself anymore, she is fortunate to have met great yogis who are now managing the daily tasks on the spot of each studio.
Elsbeth got her yoga teacher certificate in Germany, but then moved to Belgium. Out of a coincidence, she got the opportunity to start a yoga studio out of an old printing plant. She decided to combine yoga and pilates to give everybody the opportunity to practice both at an affordable price. Then, a little later, her favorite yoga studio in Paris closed and left a lot of yoga teachers unemployed. Since she had a lot of know-how of running a studio by now, she decided to open another studio in Paris in cooperation with the teachers. Long story short: she is now running 5 studios, but always puts quality first in every studio. They are small, but offer pilates and yoga to everybody without any membership payments. She wants to make mindfulness accessible to everybody and avoid exclusion.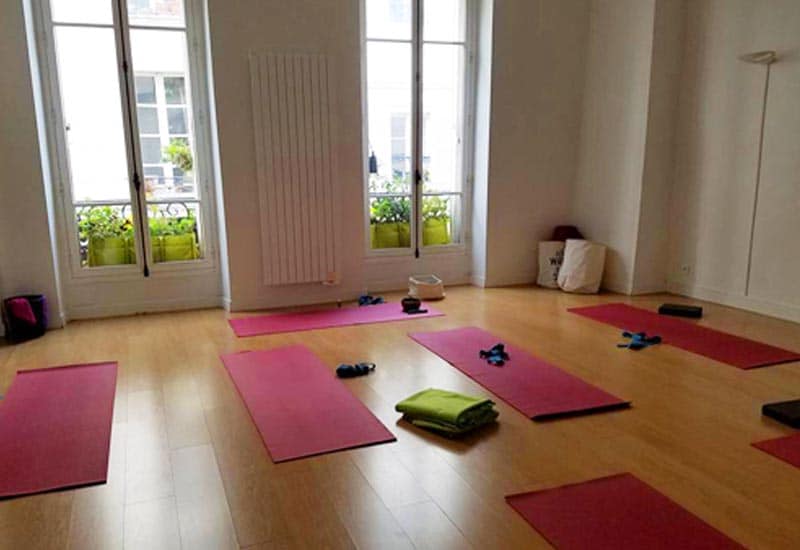 Since Elsbeth is running multiple studios, it is very important to her that her managers can easily handle the software and figure out solutions themselves. Unfortunately, the software she used before only offered the support in English and therefore all questions were forwarded to her. Then it was her job to call and spend countless hours on the phone to find answers. Further, the online payment process was very complicated in the back-end and every year complicated compliance forms had to be filled out with professional help. She wished to find a software that resolves all of these problems and offers a reasonable price.
For Elsbeth, the most important feature of Eversports was the personal connection and support she has been receiving as a partner. The team is always open for feed-back and responds to all the questions in the needed languages. Her suggestions are being implemented when possible and she gets the personal care a partner deserves without feeling like just one of thousand customers. Further, the online payment system is without any complications and problems. The set-up was seamless and done within no time and without any compliance forms necessary. Elsbeth already appreciates all the time she will be able to save due to this easy, fast and intuitive process. Finally, the price point is a big plus, because by having multiple studios the costs can multiply, while Eversports offers a fair pricing model for all studios.