As a studio owner you are not only an expert in a specific field of sports, fitness or mindful movement, you are also a businessman or -woman. You should be able to teach, to lead, to calculate, to maintain, to develop and to always keep an overview of everything that is going on in your studio, club or gym. This can be quite a challenge, right?
But there are different methods, tools or even people out there that will support you in your daily challenge and help you to be more successful in running your own studio. As Chief Product Officer at Eversports I am in close contact with Gyms, Fitness, Yoga and Pilates studios all over Europe. Finding solutions for their challenges is what encourages me every day and that's why I need to identify their needs and problems first. In this 8 step guide I want to share with you my experience I have collected over the past 7 years. And, I will explain some simple tricks on how you can manage your studio in a smarter, more efficient way, how you can attract more customers and finally improve your customer retention on a daily basis.
1. Start your studio small
I have visited over 150 studios in the field of sports, fitness and mindful movement. The first impression I get when entering the place is for me always the most important. In my opinion, what makes a great studio is not its actual size, but its atmosphere and the feelings you get when walking in. It is really important that your studio has a clear concept and a recurring theme that can be identified easily.
In the many conversations I had with studio owners, I asked them about tips for new studio founders and always received the same answer: Start your studio small and simple. There are two main areas where you should keep it simple especially when opening a new studio, which are the following.
Keep your fixed costs low
The bigger your studio is the more money you have to calculate for furnishing, interior and maintenance. A smaller studio means less fixed costs, this will give you more freedom in your daily life and will take enormous pressure off your shoulders. For a smaller studio you can spend more time and money on making it fit to your individual style and taste, to achieve a high recognition value.
Small rooms fill quicker
A small studio can be filled quicker and easier, because in smaller rooms already ten or less participants can give the impression to your customers that your activities are fully booked. Your participants will tell their friends about your full classes and spread the word about your popular activities. This will attract even more people to your studio. Especially in the beginning word of mouth is the best advertising for your studio and totally for free.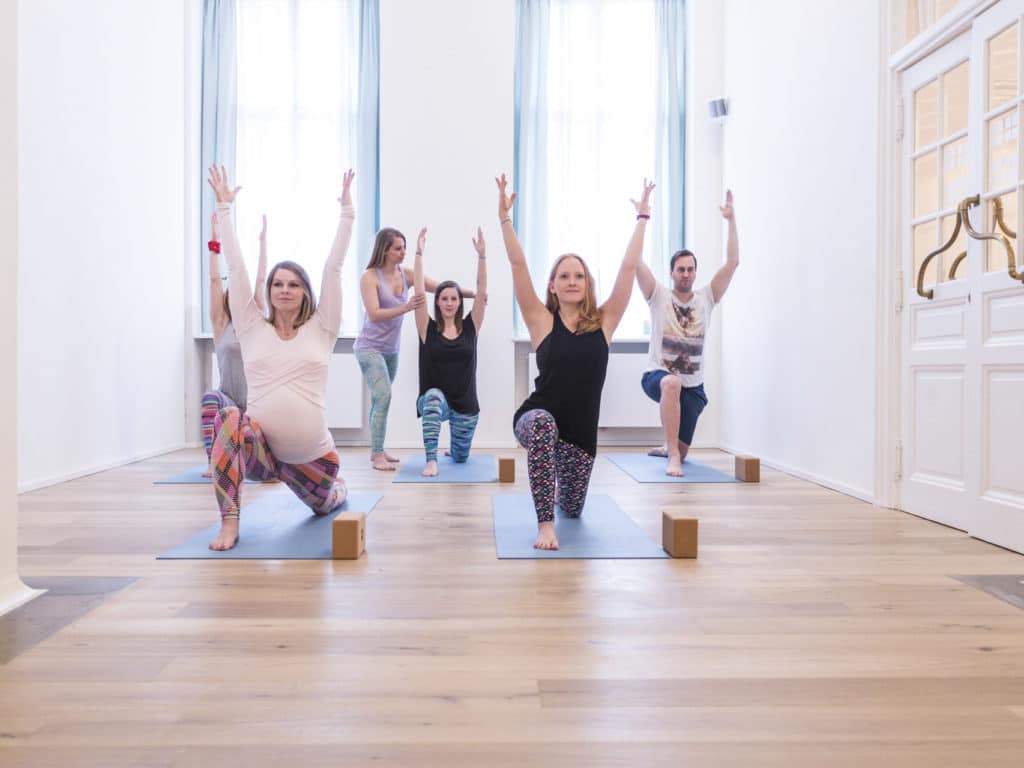 2. Focus on the main needs of your customers
Your customers are the most important part of your studio/business. Get to know them by talking, teaching and collecting information. That is how you can really understand and identify their needs and work upon this. But, always keep in mind that you can't fulfill every wish and every need. Especially when founding a new studio the temptation to do everything for your customers is strong. It may happen that you let your clients attend classes without purchasing a product or with the intention to receive the payment later on. This behavior might seem customer-friendly at first, but, simultaneously, it leads to some problems:
Understand the value of your service
Your services are worth the price. When you don't charge money for your services, people are not aware of the value of your offer. Be confident, trust in yourself and your services and dare to charge money from the beginning on. Otherwise it will take too much time to find out if somebody is willing to pay for your service.
Don't make exceptions
Making an exception for one customer will lead to more people trying to find ways to get this exception, too, resulting in more customers postponing payments or not paying at all. Make sure to always collect the money before the class, training or workshop starts.
Be a good role model
When you make a lot of exceptions or charge different prices for different customers you are a bad role model for your team. Your employees will see that there are no clear rules and follow the pattern you exemplify. In case you need to make exceptions, make sure that you clearly explain the reasons for it.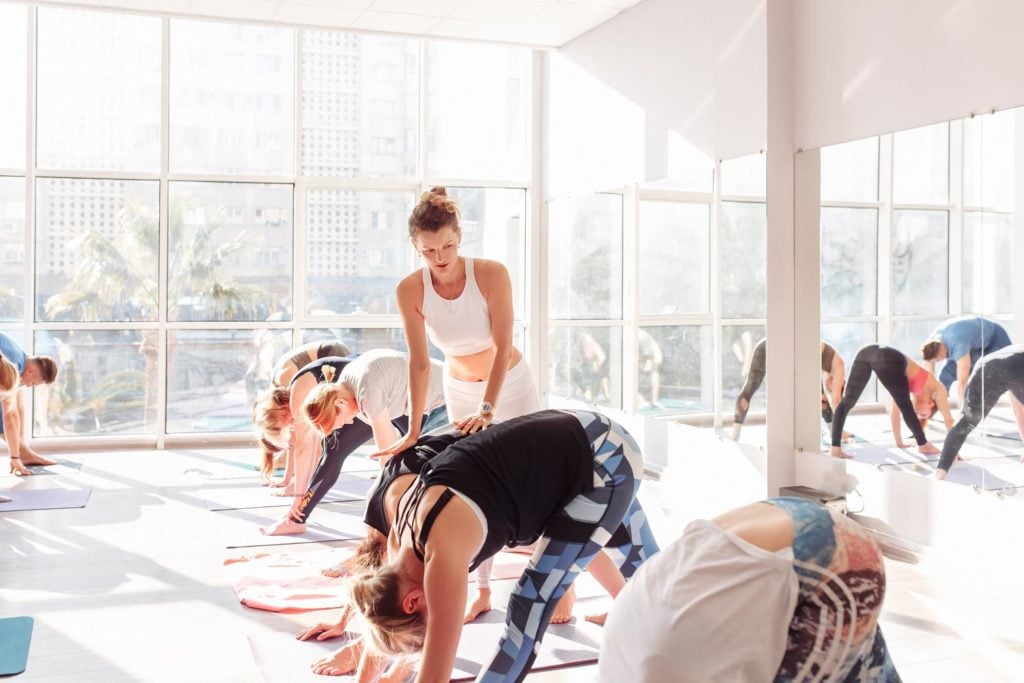 As a studio owner or teacher you provide high-quality service for your participants. Be aware of this fact! Always charge for your services and make sure to be clear and transparent with what you offer. In successful studios, I have noticed that the owners were fairly straight in this matter. The lines were clear and all teachers and employees followed them. If it is clear for everybody, also your customers will accept your terms and guidelines.
So, get rid of complex structures and give your customers a transparent range of offers.
3. Choose simple products and prices for your studio
Successful studios manage to communicate their pricing very clearly and precisely. Even though this sounds trivial and easy to do, here are some aspects that you should consider. A lot of people have a rather short attention span, when looking for a suitable gym, fitness or yoga studio they often look up different places at the same time. This means you don't have much time to catch their attention. Make sure you communicate in a simple and precise way so that potential customers can understand your products easily.
The following points might help you with simplifying your prices.
Create a simple pricing table
Customers should be able to quickly get an overview of all the prices and products you offer in your studio. In the example underneath you can see within one quick look that there are three different models: first visit, pay per class or unlimited. Also extra offers like lending a mat are shown within the table.
Tips for pricing at your studio
Think about potential questions that your customers could ask you about your prices and answer them already in your pricing table (like extra costs for mats, towels etc.).
From a psychological perspective, customers are doing particularly well on handling three options (The Magic of Three).
Use different colors to make it visually clear.
4. Focus on your strengths
Be aware of what you are really good at, focus on these strengths and try to develop a specialization in this field. With this in mind you can think about an offer that is as unique as possible to make you stand out and attract new potential customers.
In most cases you as a studio owner can't fully focus on teaching, because there are a lot of other things that will catch your attention constantly. Like organizing all your activities, maintaining your studio or bookkeeping. But you don't need to do all these things on your own, there are different methods how you can focus on your strengths and give tasks up:
Create a great team
You don't have to teach all classes and courses yourself, make sure to focus on the field you are good at and search for additional trainers and teachers to develop your services even further. The good thing about a team is that each team member has different strengths in different fields, with all these skills together you can be even more successful in your studio.
Search for experts
You don't need to be an expert in teaching, training, marketing and administration. There are people out there with this profession that can support you. Often you don't even have to pay for this service, maybe you already know a friend or family member with expertise in this area – ask them, most people are happy to share their knowledge.
There are tools out there
Besides help from experts you can also get a lot of help from different tools and software that were created to make your life easier. Depending on where you need support or which tasks you want to simplify there are different tools out there focusing on different areas, but also all-in-one solutions to make it even more easy for you.
5. Define clear rules for teachers and employees
As soon as you have found the perfect people to complete your team, make sure your communication towards them is clear too. Frequent changes, unequal wages or untransparent rights can quickly lead to problems or misunderstandings. To always keep your team together, you should be transparent in all your internal rules like defining a clear process for your monthly payroll. At successful studios all teachers and employees know the rules and what is allowed and what not.
To support studios in this regard and to help them overlook processes, we decided to reduce rights and roles. With numerous conversations and the practical experience of successful studio owners we developed three typical roles: administrator, employee and extern.
There are software systems for studios that offer highly complex rights management. MindBody gives more than 200 rights options that can be activated or deactivated individually for each employee. How will you remember which rights you gave to whom? Even experienced software users don't always know which consequences certain options may have.
At Eversports we follow a different approach
We'd like to support studios by simplifying and structuring their processes. We might extend the software, adding one or two other roles, but the principle of simplicity will always remain our focus.
6. Automate recurring tasks
In the very beginning of founding your own studio it is not such a bad thing to handle a lot of the upcoming tasks manually. You will learn a lot by doing it on your own. But as your studio is growing and more people attend your activities, your tasks will become more complex and time consuming. As there are a lot of tasks that recur on a daily basis, it makes sense to define an automated process for these tasks.
Synchronization is key
If you have to make any changes to your schedule, because of a teacher being ill or stuck in traffic, it is not necessary to edit it manually in your calendar, inform your customers via Email or Social Media or even Telephone. With great software you just exchange the teacher of the class or cancel a class and all participants will be informed about this change. The update of your schedule will also automatically show up on your calendar on your website and in the app.
Give rights to your accountant
Your accountant needs a lot of information to fulfill his job. On a monthly basis you need to forward him a lot of data and numbers, so he can support you with your business. Gathering all these numbers can take quite a lot of time. But with an administration software you can create an extra account for your accountant as well. This way you get all necessary reports grouped according to these accounts and your accountant can work with it very well and fast. This saves you and your accountant time, which equals money.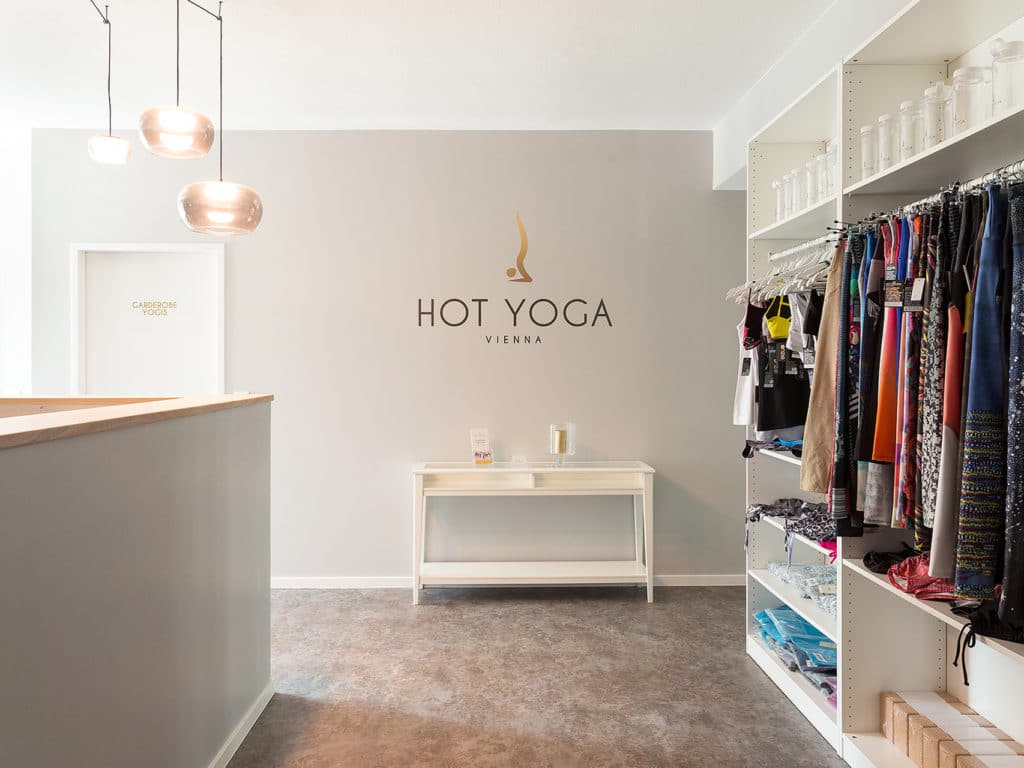 "The cooperation between Eversports and yoga studios is a great idea! I'm pleased that we as a studio can contribute to and get a say in the development of the new software!"– Raphaela, Hot Yoga Vienna
7. Choose the right software for your studio
We are all individuals and that is a good thing. Some people love to join a Fitness class and others enjoy mindful movement or dancing. This simply means, that not everybody will fall into your target group, but you should make sure to fulfill their needs. For example, there are still customers who appreciate a personal check-in and warm greetings from you and your employees. Others, especially the younger crowd, prefer online registration and payment. With a great software you can realize both of these wishes.
There are already a lot of softwares that can help you with managing your administration work. When researching for the perfect tool, you can simply focus on the following three main points to not get too overwhelmed.
Make the check in as comfortable as possible
Regardless of whether your customers are booking in advance online or directly at your studio, personal check-in at your studio is still very important. As soon as your students enter your studio, they want to feel comfortable and let go of their daily stress. A long line at check-in is doing quite the opposite. With Eversports Manager you can check-in your customers with a few clicks only – it's simple and fast.
Provide online booking and payment
Be there for your customers, when he or she wants to buy a service. We often sit at home watching TV, contemplating about getting more active again. This is the time when potential customers start searching and are willing to pay for a service. Enable them to buy your product anytime and pay for it by using their preferred payment method.
Reach your customers on their smartphones
Make sure that your website is responsive and bookings and purchases can be made via smart phone. Make your services available for your customers at anytime and from anywhere.
8. Always keep on learning
Besides all the above learnings I have gathered from my many interviews and encounters at studios, the most important one is to keep an open mind for learning and improving. Nothing will change if you don't change anything. So try to always have open ears and eyes and listen to your customers. Or, you can join events and summits in your field of profession, where you can also meet other studio owners, teachers or inspirational people, who will help you to gain new perspectives and reflect on what you are doing now.
Here are some tricks you can use to consistently keep learning.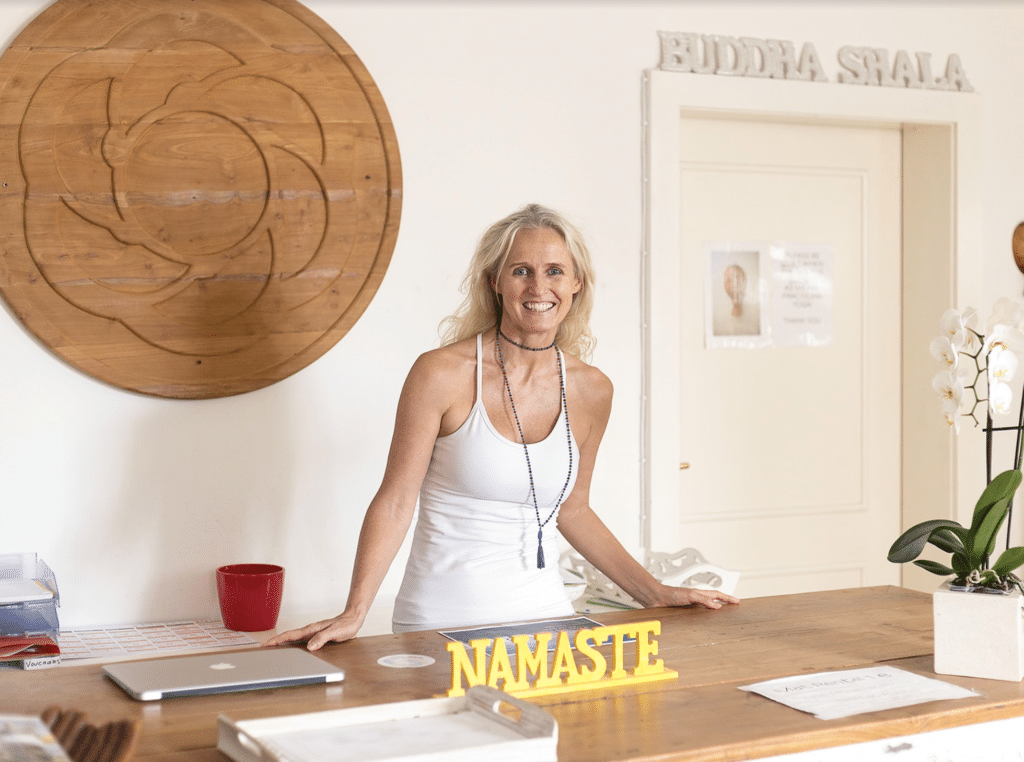 Take notes
It is simply not possible to memorize everything. That's why you should take notes whenever you receive customer feedback or you identify things or processes in your studio that should be optimized. Great tools to save notes on your computer are Evernote or Apple Notizen for Mac.
Listen to your customers
Try to actively ask for feedback on your studio. You can get qualitative feedback in a personal conversation. It can also be useful to conduct regular surveys via Email or Facebook. Suitable tools for this are Google Forms or Typeform.
We at Eversports love to develop outstanding software for studios and get very excited about every new function we develop and can add to Eversports Manager. Whenever we're launching new functions we can't wait for feedback from our users. This way we try to constantly learn and improve. It's important to get feedback and be aware of occurring problems to work on a solution.
All that would not be possible, if we would only sit in our office and quietly develop the software. Instead we go out and look for any opportunity to communicate with studio owners, teachers and employees to understand their problems, their needs and wishes. We want to offer them more than just software, we want to be their long-term partner. Eversports Manager supports studio owners with managing your administration, acquiring new participants and retaining existing customers.
9. Summary
To successfully manage your own studio you should be able to handle several things: teaching, administration and marketing. To not get overwhelmed by too many different tasks and responsibilities you should try to start small and try out as much as possible.
Having a smaller studio also means you can concentrate on your customer base, listen to them and create services that really satisfies their needs and, additionally, fit to your personal strengths and experiences. With simple products and prices your customers can easily understand your offer and are more likely to book your activities.
Try to avoid misunderstandings within your team by making sure you have transparent and comprehensible rules for all teachers and employees. To get more time for your students, automate as much as possible. Great software can help you with automating recurring tasks and managing your daily administration work.
As a teacher you should be a good role model for your students. Constant learning is the key to success, so always be open minded and up to consider new trends and challenges to further improve your skills, your classes and your studio.